Protective laminate for aluminium printing plates
High-resolution images and sophisticated graphic works look particularly noble on aluminium printing plates. To preserve their brilliance and colour depth for as long as possible, the protective laminate from the Canvasi range is ideal. It protects the motifs of your fine art printing plates from harmful environmental influences and gives them a unique finish.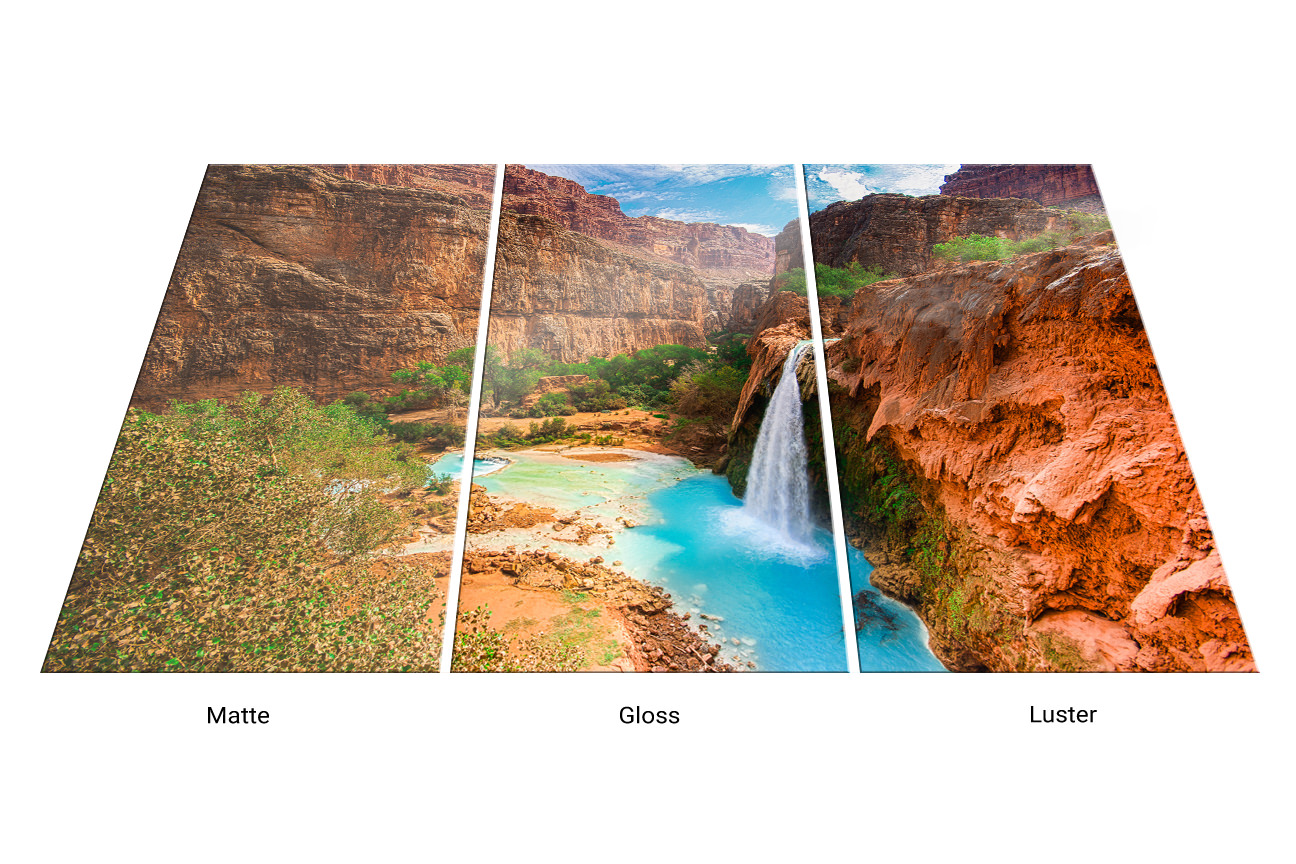 Perfectly protected thanks to UV protective laminate
What the protective lacquer is for inkjet prints, the protective laminate is for printable metal plates. Damaging UV radiation and scratches are effectively kept away from the precious works. In addition, you can use it to showcase your works optimally even without a frame. At Canvasi you can buy your protective laminate in different gloss levels: lustre, matt and high gloss. This allows you to perfect the ALLURE Fine Art aluminium printing plates from the Canvasi online shop according to your personal preferences.
Once applied - securely bonded
Our protective laminates consist of a base layer of clear polyester (PET) and a lamination with pressure sensitive adhesive (PSA). As a result, they harmonise perfectly with our photo plates from ALLURE. In the first step, you print your selected motif directly onto the plate. Only in the second step do you apply the protective film with professional care. You then receive a hard, scratch-resistant protective film with a thickness of three or four mils on your printed work.
The benefits of UV protective laminate:
✓ improves the durability of the print
✓ protects against UV radiation
✓ extremely scratch-resistant
✓ sharper motif details
If you choose the glossy protective laminate, you benefit from intensified colour depth and brilliance. If, on the other hand, you want to avoid reflections on the surface of the motif, we recommend the matt version. Our lustre grade, on the other hand, ensures bright colours.
Protective laminate and printing supplies at Canvasi
As a professional printer, you can rely on our protective laminate for aluminium printing plates. This is the best way to prepare your work for long-term presentation. We also offer other tools and materials for printers, galleries and professional artists. Whether printable canvases, protective varnishes or various fine art papers - you are sure to find what you are looking for in our range.
We are also happy to answer any specific questions you may have about our range. Just give us a call!