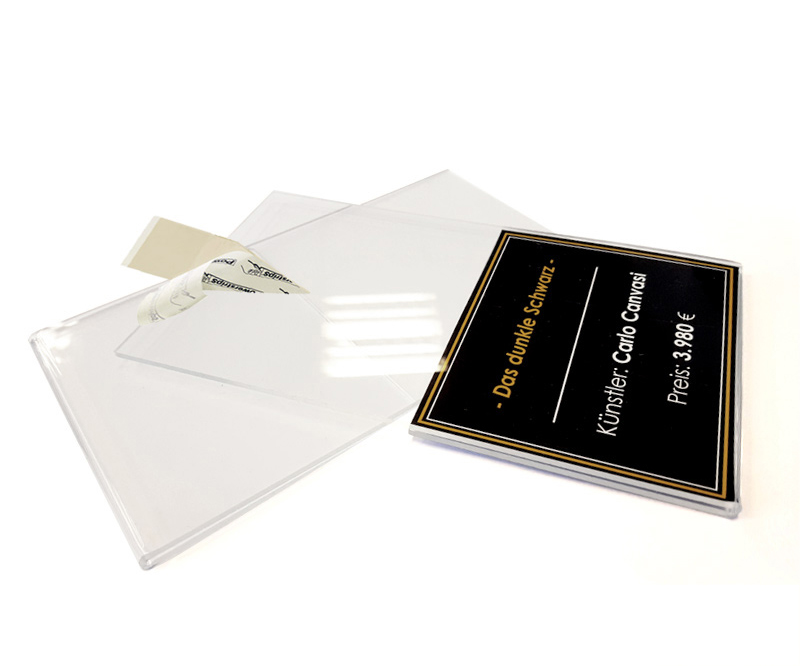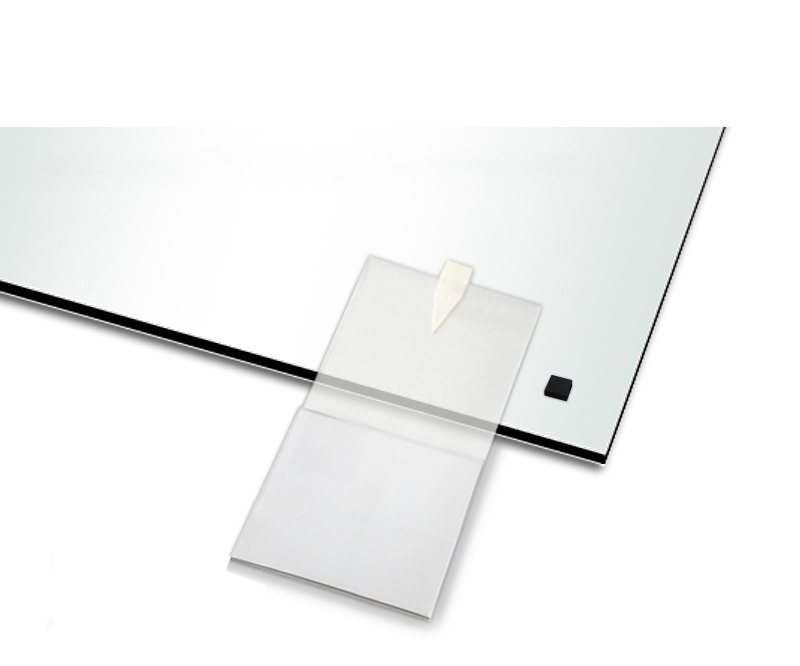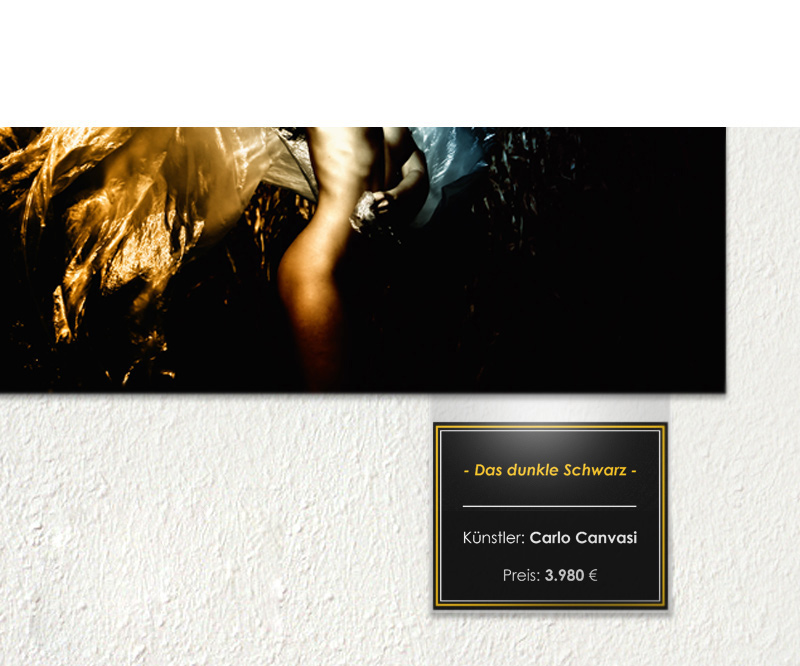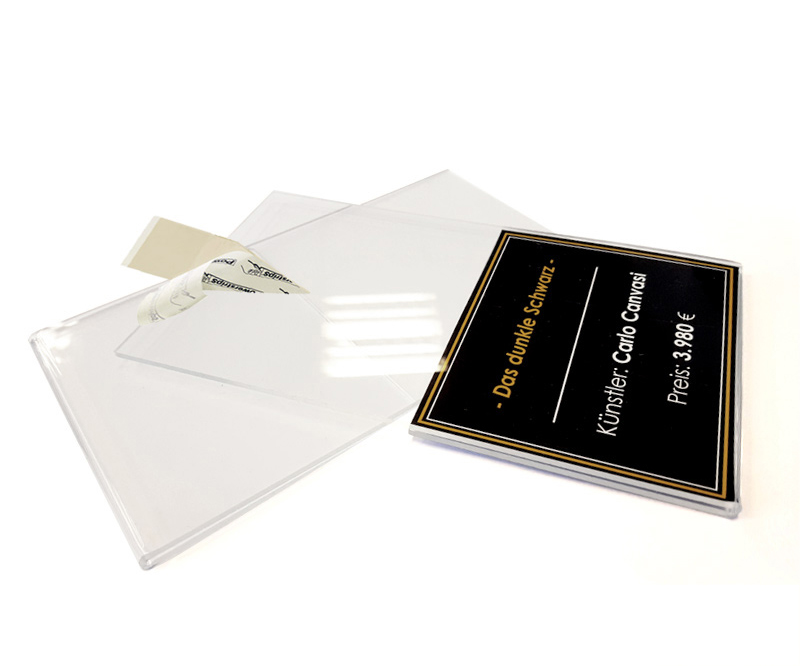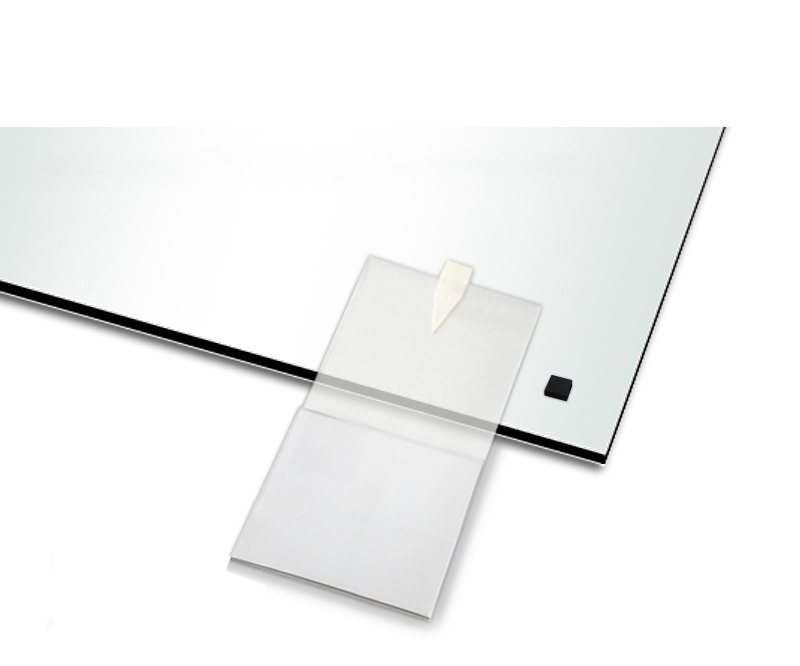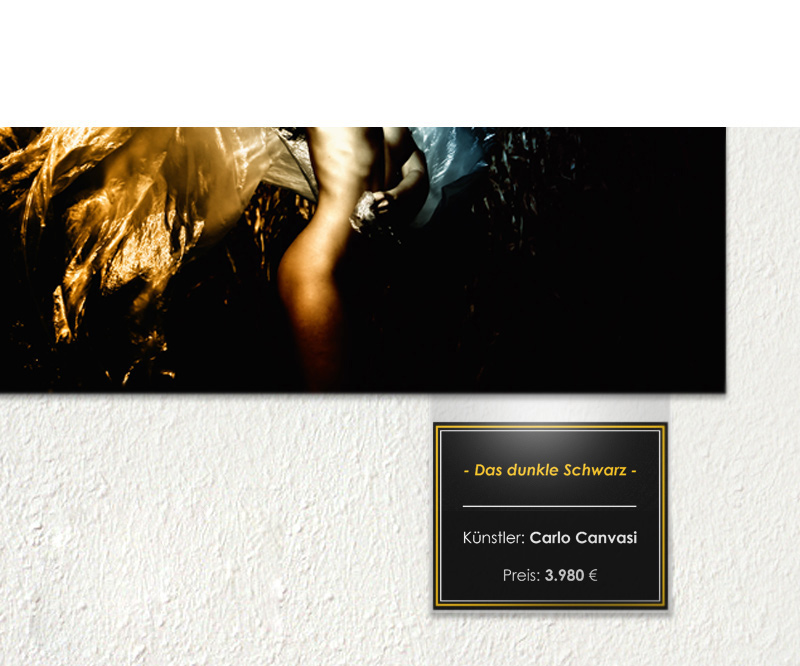 Adhesive Signs for Flat Images
Product information "Adhesive Signs for Flat Images"
Our adhesive signs for flat images are a stylish and high quality solution for adding text or e.g. pricing to Dibond, Forex, Acrylic Glass and other images on hard mounts. The adhesive signs are simply stuck onto the back of the picture. The Tesa Posterstrip needed for this purpose is included in the price and delivered with each sign. The picture thus remains completely intact. The material is a highly transparent acrylic glass.
The description of the image is simply inserted sideways into the sign sleeve.
- Size of Sign: width 10cm - height: 7cm
- For flat images such as Dibond, Aluminium, Forex, Acrylic Glass etc.
- Highly transparent acrylic glass
- A very sophisticated and elegant look
- Simply slide description in
- No need for screws
- Pictures remain intact