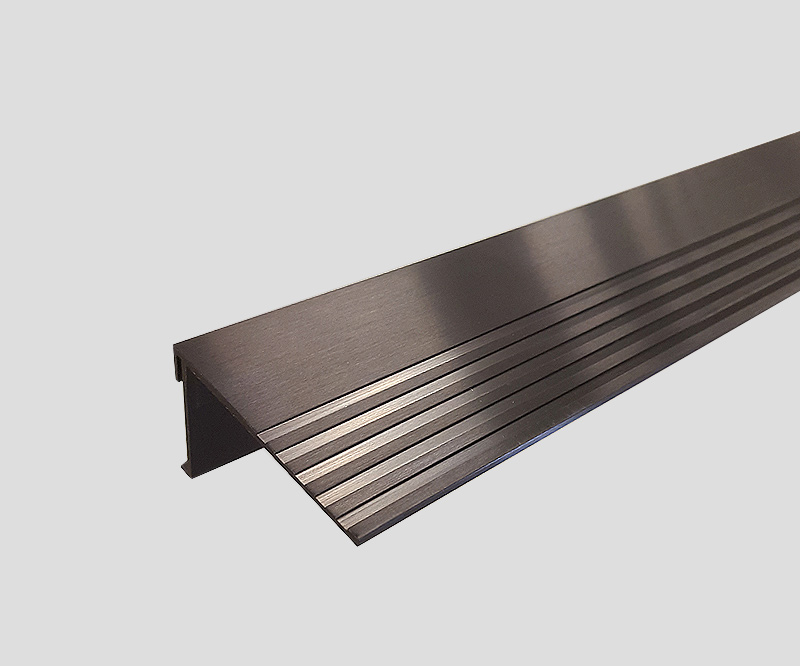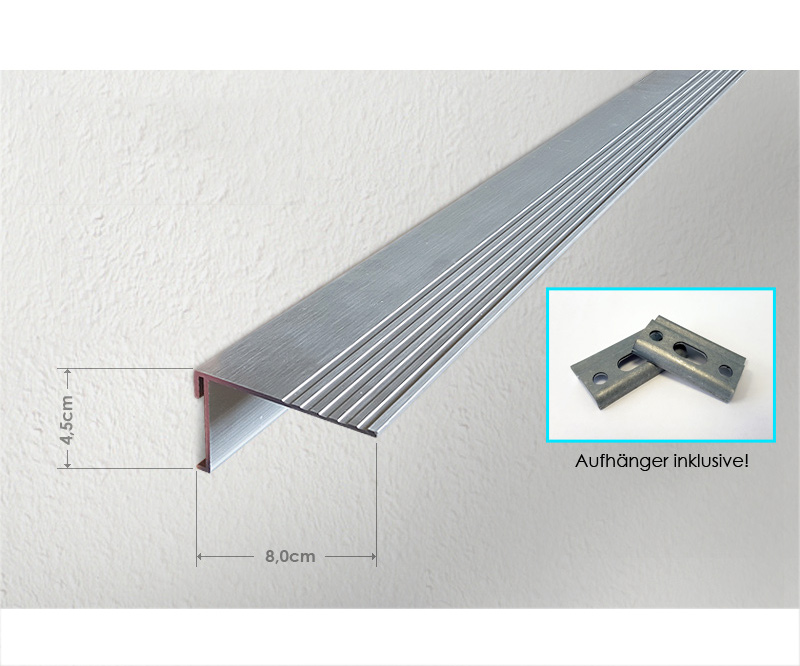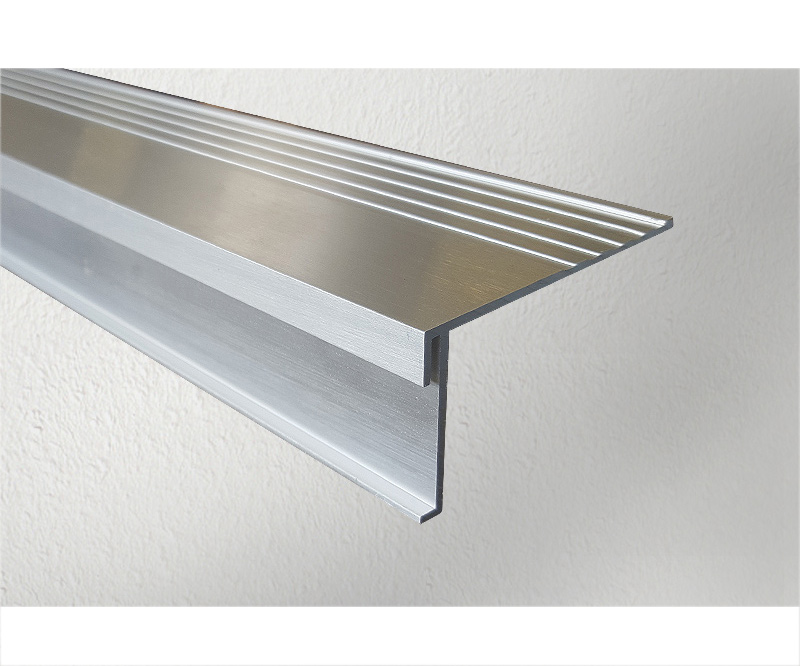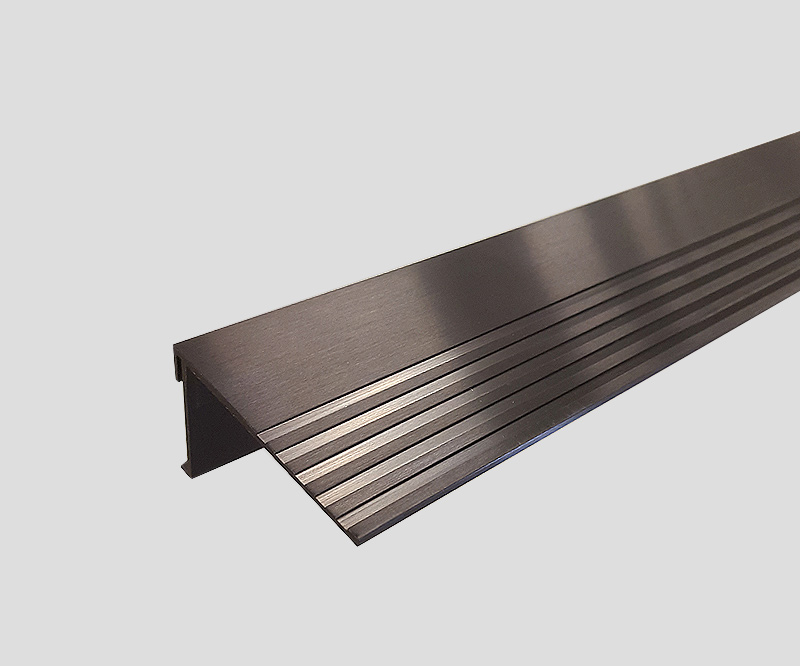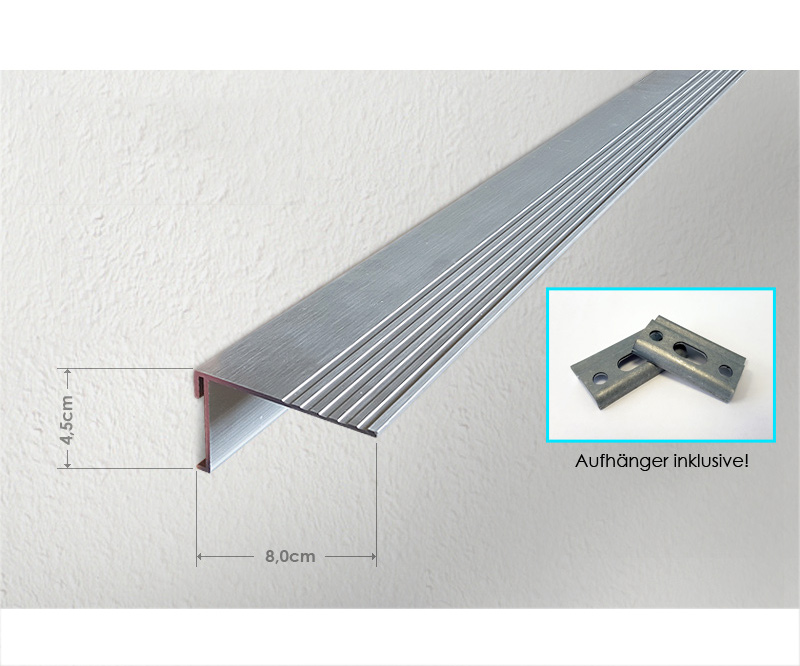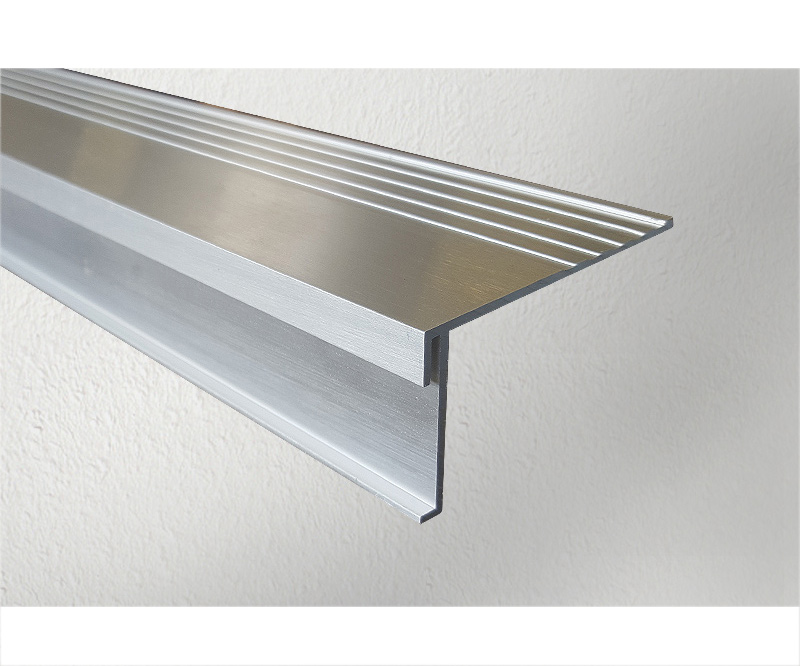 ULTIMA Wallboard - Aluminium
Product number:
WBUAL-BL-150
Product information "ULTIMA Wallboard - Aluminium"
Ultra modern wallboard for the noble presentation of your images or for a decorative corner.
The very straight and slim design has a truly modern effect, enhancing this quality in the images presented upon it. Due to the solid workmanship of thick aluminium, it is also possible to attach very heavy pictures and objects to it, up to a weight of 10kg per metre.
The grooved surface is very resistent to wear and easy to clean.
The ULTIMA Wallboard comes in three different colours and lengths.
1. Aluminium - white powder-coated
2. Aluminium - silver anodised and brushed
3. Aluminium - black anodised and brushed
The necessary hangers are included in the price and are delivered in sufficient quantity according to the ordered length.
Dimensions: 4.5cm x 8cm x Lengths: 1.5m, 3m oder 5m
Accessories: Wallhangers included

Material: Aluminium
Quality: High grade, made in Germany