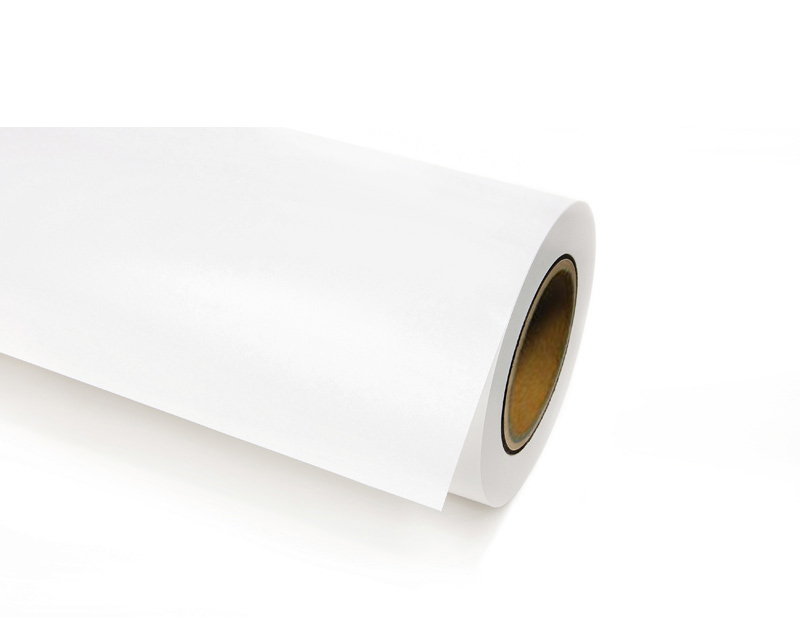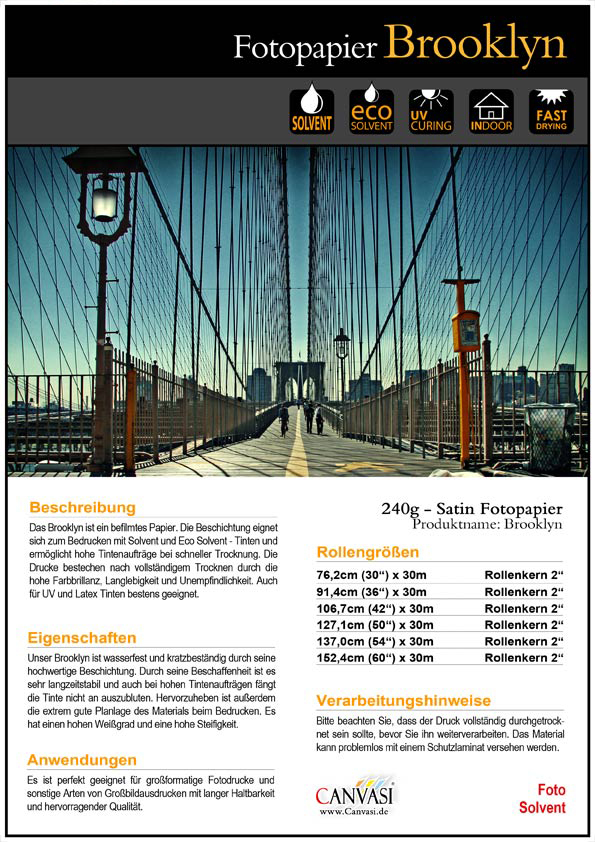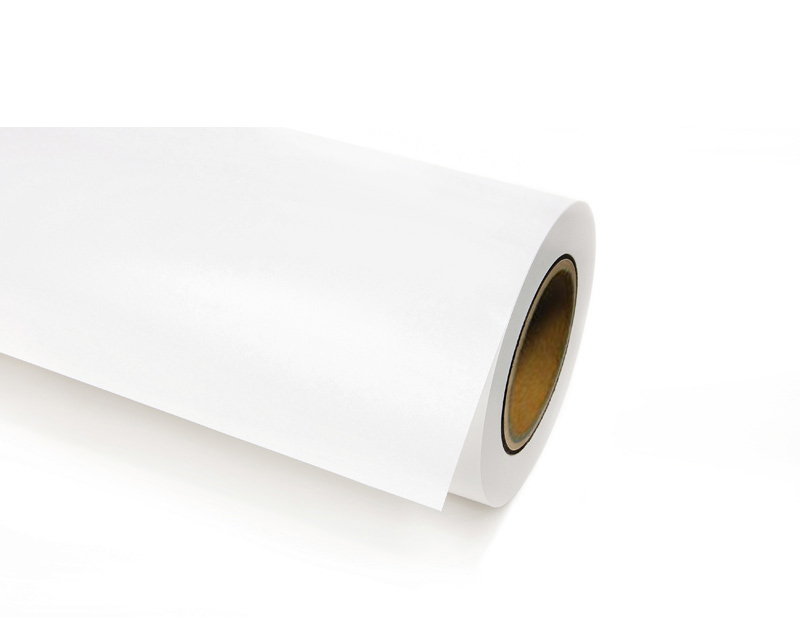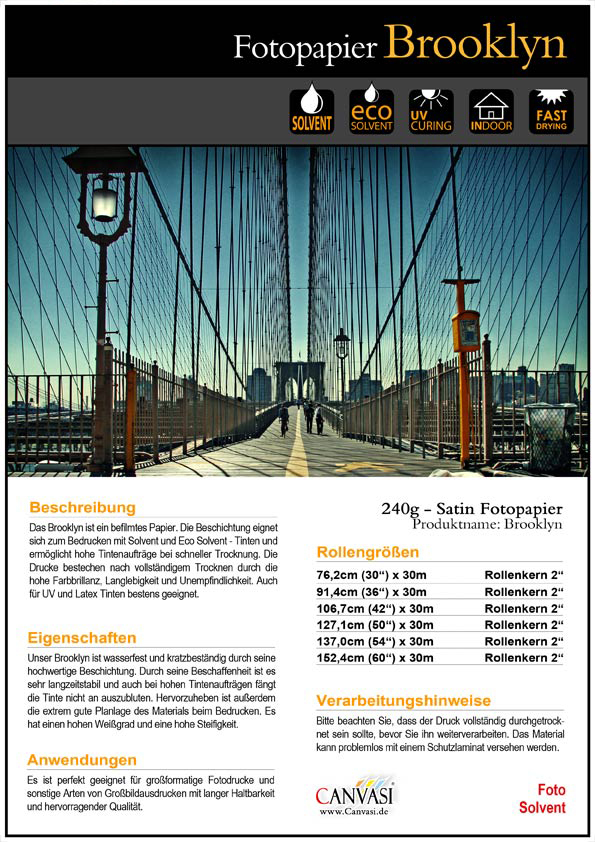 Product number:
FPBKLYN-076030
Product information "Brooklyn 240g - Satin"
Description
The Brooklyn is a coated paper. The coating is suitable for printing with solvent and eco-solvent inks and enables high volumes of ink due to fast-drying properties. Once fully dried, the prints are characterised by high colour intensity, durability and robustness. Also suitable for UV and Latex inks.

Properties
Our Brooklyn is waterproof and scratch-resistant due to its high-quality coating. It is by nature very durable and does not bleed colour even with high ink volumes. Also noteworthy is its ability to remain extremely flat whilst printing. It has a high degree of whiteness and is very stiff.

Applications
It is perfect for large-format photographic prints and other types of large image prints with outstanding durability and quality.

Processing Instructions
Please note that the print must be fully dry before processing. The material can then easily be coated with a protective laminate.

Name: Photo Paper Brooklyn
Weight: approx. 240g/m²
Price: net €3.33/m² - gross €3.96/m²
Roll Length: 30m
Roll Core Diameter: 2"
Roll Width in cm: 76.2 - 91.4 - 106.7 - 127.0 - 137.1 - 152.4
Finish: Satin
Composition: coated paper