Close cooperation

with the local Lebenshilfe
High quality

More than 15 years of experience

Canvasi: Supplies for artists and professional printing studios
Is canvas and paint your creative outlet for leaving the stress of your daily routines behind? Then you will be happy to discover the great range of professional art supplies in our online shop. We are specialized in canvas frames, stretched canvases and paintable canvases. Professional artists also find everything they need: from photo paper to printable canvases. You can count on our 20 years of experience as well as our broad product range with hundreds of different formats.
Look forward to new products that we are continuously creating for you!
Art supplies for painters
People that are enthusiastic for canvas and paint will find all the professional supplies in our shop. Since there are very few art areas that are as versatile as painting, we offer you a variety of paint types:
Acrylic paint
Oil paint
Gouache paint
With our canvases and stretched canvases, you can let your imagination run free and create exceptional paintings. Color palettes, protective varnishes and art knives complete our range of art supplies for painters.
Products for printing studios
High-quality photo paper and printable canvases are part of our product range in addition to art supplies. These offers are mainly directed towards printing studios, photo studios and labs. Our products simplify the work process and lead to brilliant results – for galleries, exhibitions or for large format printing.
As general distributor for Europe, we also offer products from the brand Breathing Color: from canvases to photo paper and metal plates for direct printing.
Everything for the gallery sector
We offer additional art supplies for gallerists, such as products for hanging, packaging and transporting works of art. Our universal packaging and dispatch envelopes are the perfect protection for safely shipping your works of art. Foam spacers offer additional protection. When you touch the painting with our cotton gloves, you will neither leave fingerprints on nor damage the delicate materials. Depending on the type of canvas and the motif, you will find picture frames in different styles.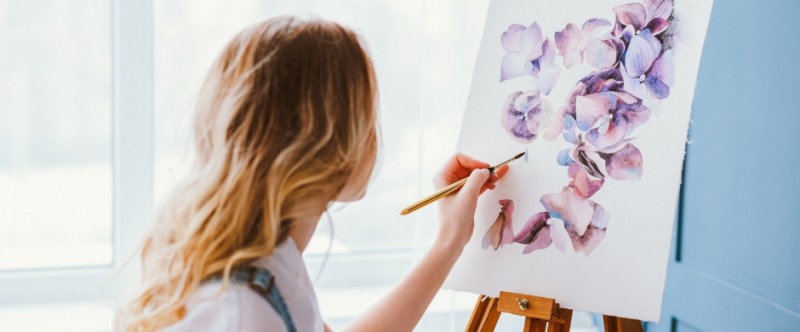 Frames
Once you have finished your artwork, you honor it with an appealing frame. For canvas frames we suggest our floater frames that have a small gap between picture and frame. Furthermore, our art supply store offers you many other frames from classical to modern. Use our frame configurator when making your selection.
Order art supplies online and get started
We have been offering our professional art supplies online since 2001. Our product range includes internally-manufactured high-quality products – this way we can guarantee attractive prices as there are no intermediaries. Browse our large selection of art supplies and benefit from our fast shipping und secure payment methods. With one of our printable vouchers, you can give a special treat to one of your artist friends.