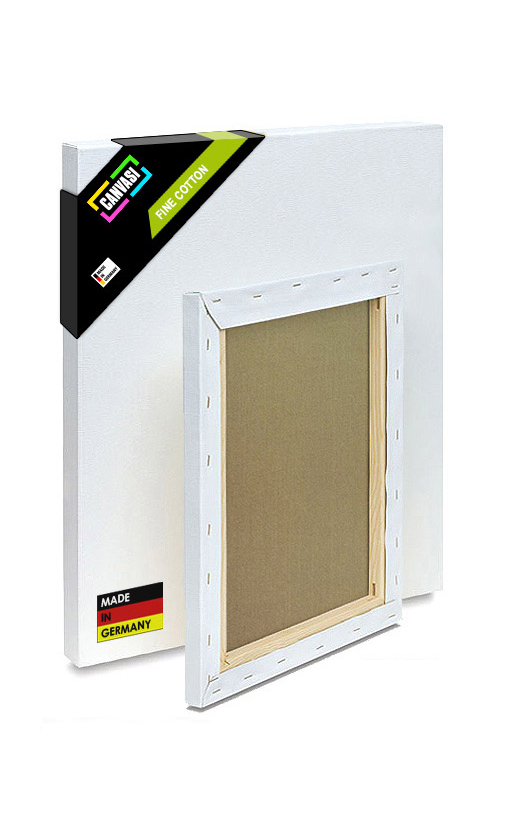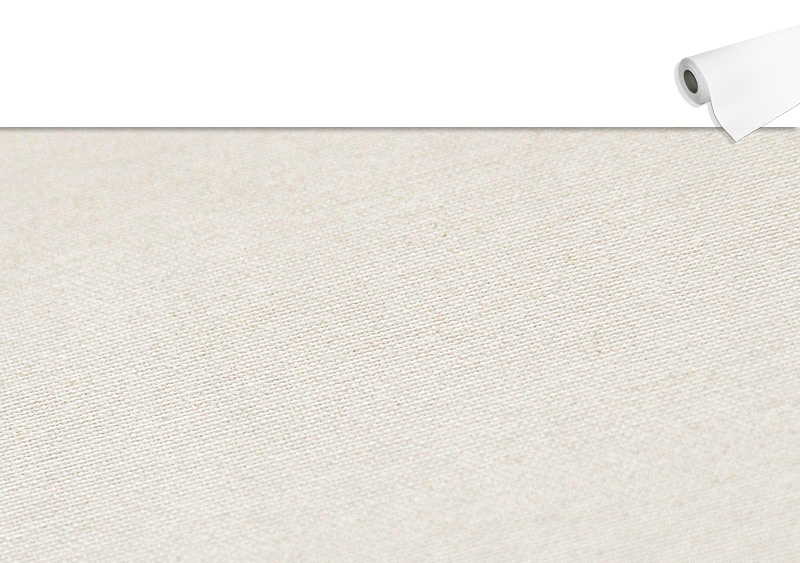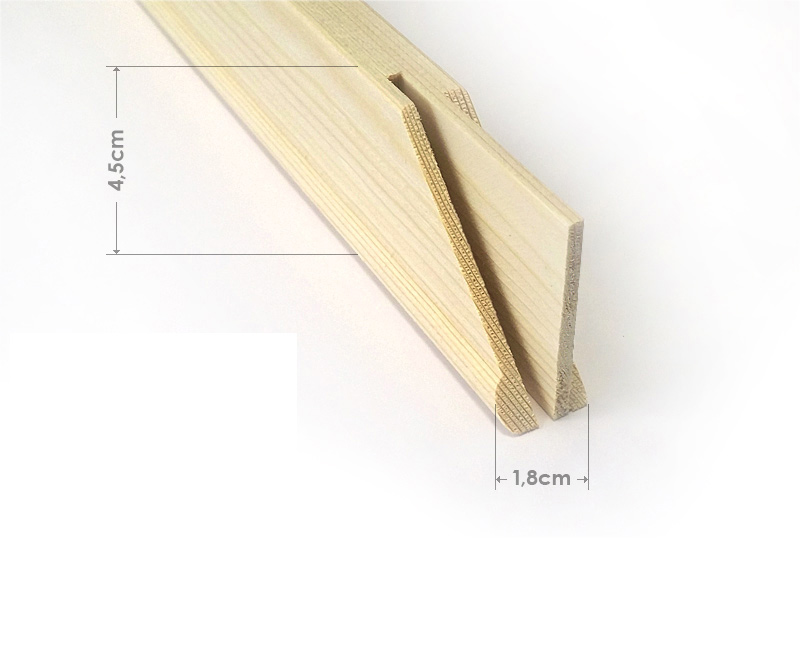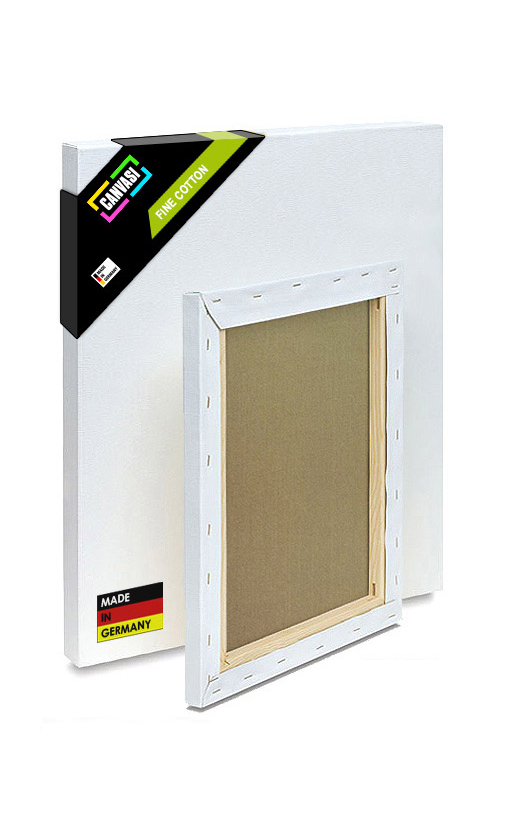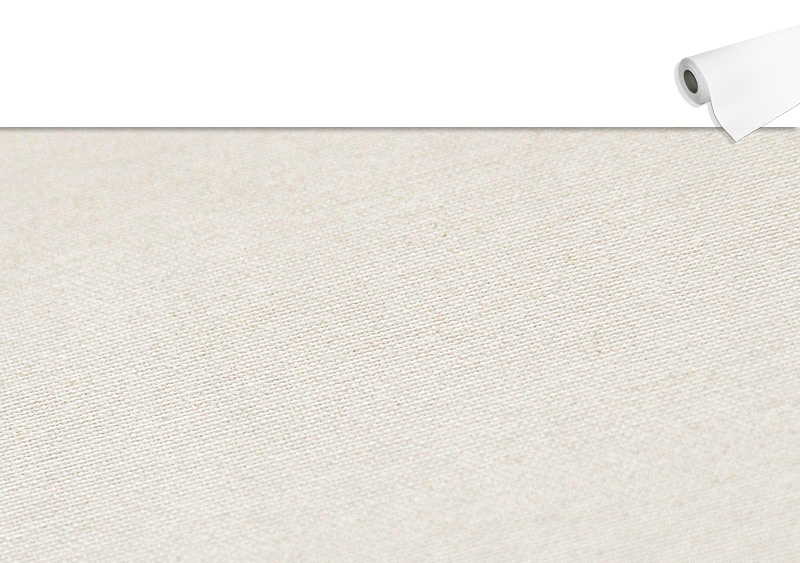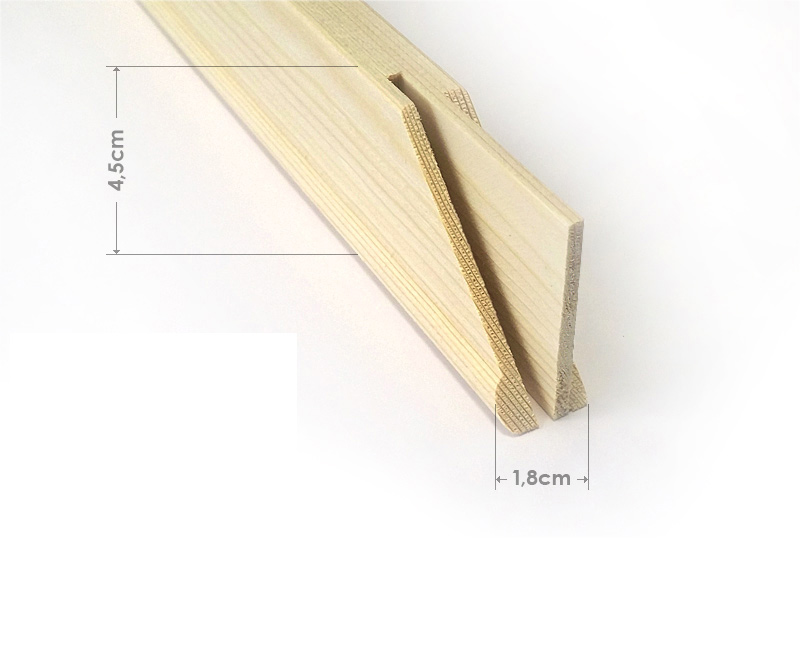 FINE COTTON - Standard Stretched Canvas
Lieferzeit ca. 10-14 Tage
Product information "FINE COTTON - Standard Stretched Canvas"
Our stretched canvas "FINE COTTON"
This frame is stretched with our particularly fine 100% Cotton SL Canvas.
It is especially suited to the most detailed of work. A stretched canvas frame in top quality for all particularly fine applications.
Made in Germany
- stapled back
- uses our standard wooden frames
- stretched with our COTTON SL
- canvas weight: c.230g /m2
- 1.8 cm deep
- German craftmanship
- TÜV certified production according to ISO 9001
- carefully packaged
- outstanding quality!
Suitable for all kinds of paints such as oil, acrylic, tempera, mixed paints etc.
Delivery is approximately one week from date of order.
The asterisks beside the size measurements indicate how many crosspieces are used for each corresponding size.
* One short crosspiece
** Two short crosspieces
*** One short and one long crosspiece
**** Two short and one long crosspiece
***** Two short and two long crosspieces