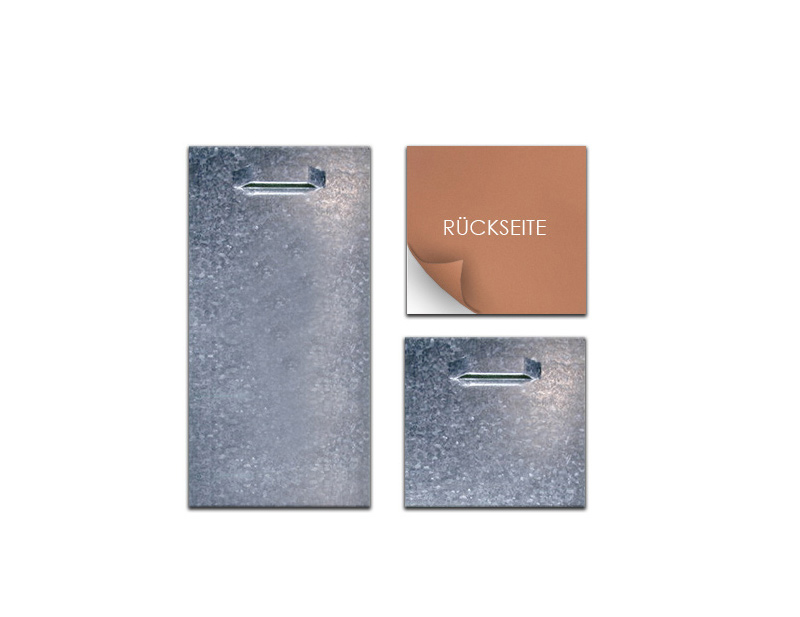 Hanger - Dibond© / Forex© / Plexiglas©
Product number:
AUFDIB-0707
Product information "Hanger - Dibond© / Forex© / Plexiglas©"
The perfect hanger for pictures mounted on Dibond© / Forex© plates and Plexiglas © / acrylic glass.
Now you can attach your pictures without a frame directly onto the wall!
The hangers are glued onto the boards from behind, and that's it!
The corresponding adhesive film has already been applied. All you need to do is remove the protective foil and affix the hanger.
There are 5 different versions of these hangers:
Version 1 - 7x7cm
Hanger capacity: 1.75 kg
Version 2 - 10x10cm
Hanger capacity: 3.5 kg
Version 3 - 10x20cm
Hanger capacity: 7.0 kg
Version 4 - 10x30cm
Hanger capacity: 14.0 kg
Version 5 - 18x30cm
Hanger capacity: approx. 25.0 kg
In this way you can easily and securely hang large format images on the wall.
Also adheres easily to many other smooth surfaces.
The surface must be absolutely free of dust, fat etc. Fix hanger with strong and even pressure and allow to rest for 24 hours before use.
Recommended for indoor use only.
Made in Germany - not an Asian commodity!