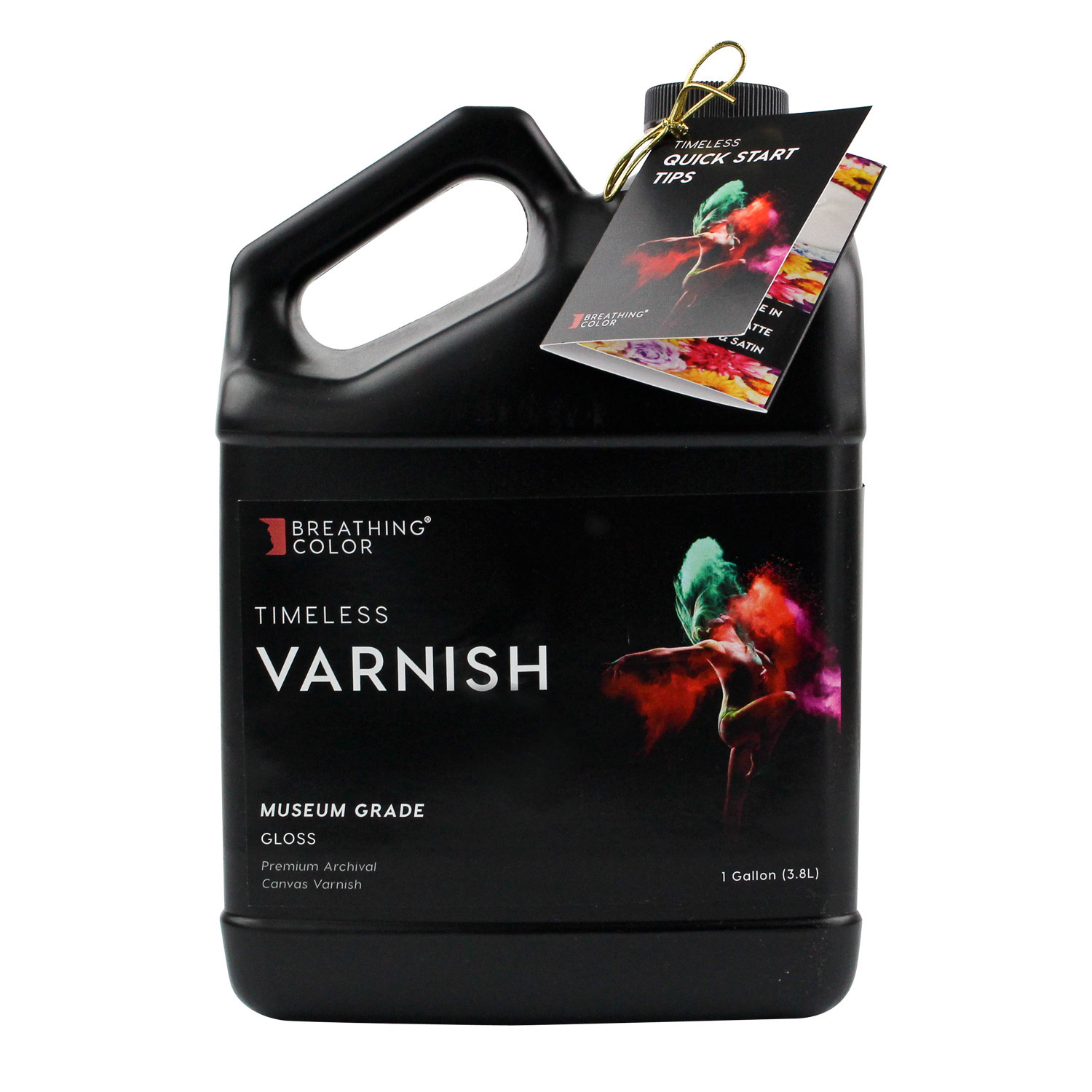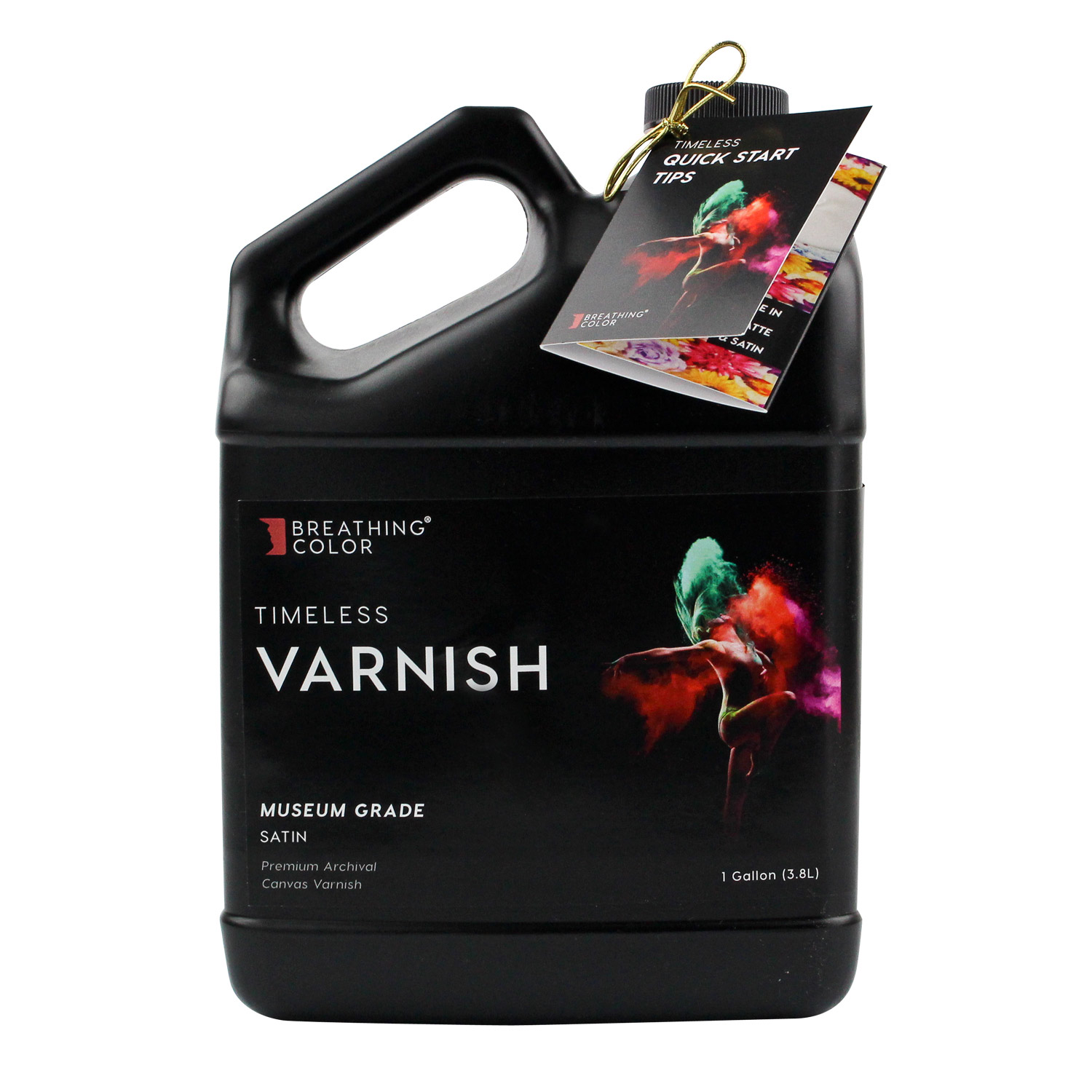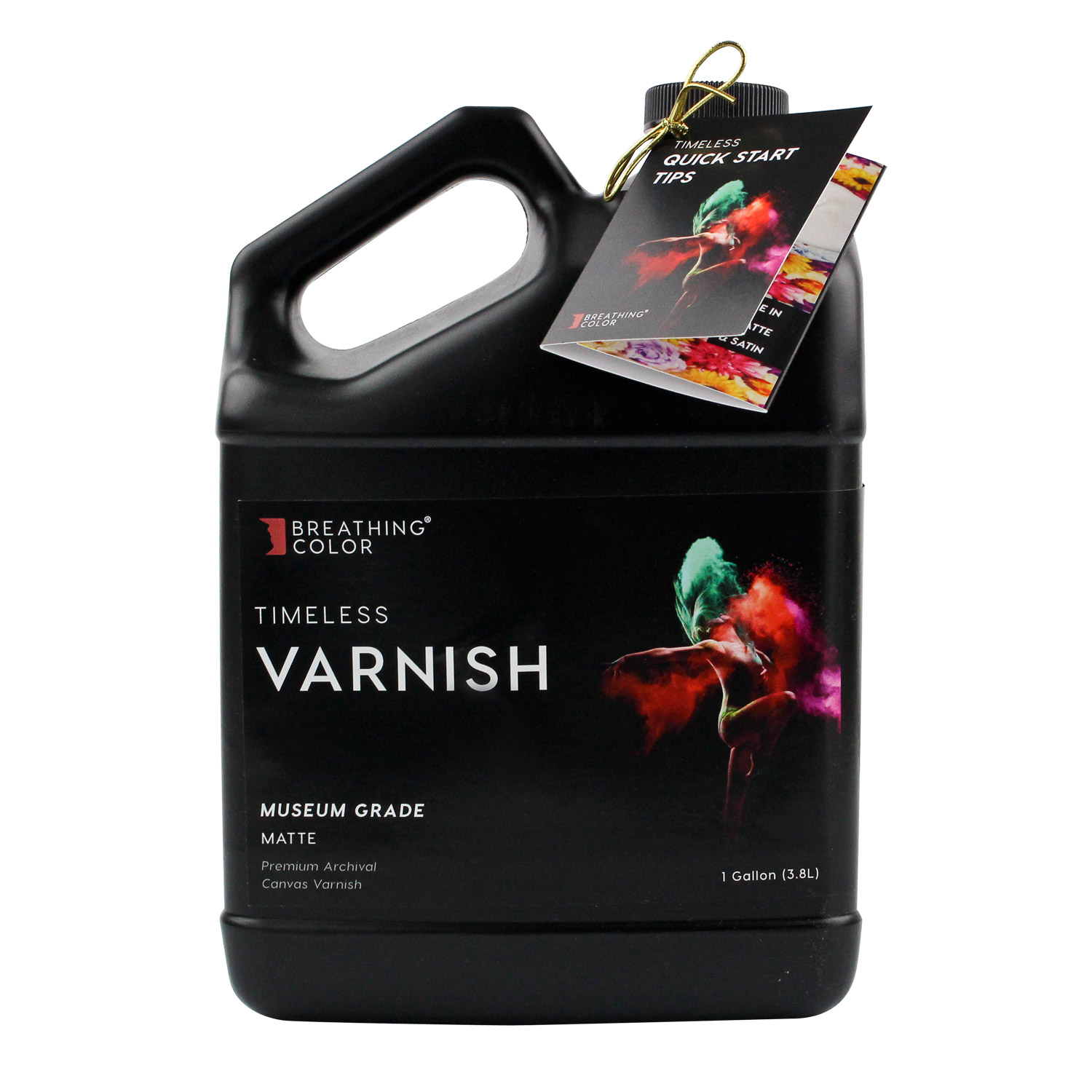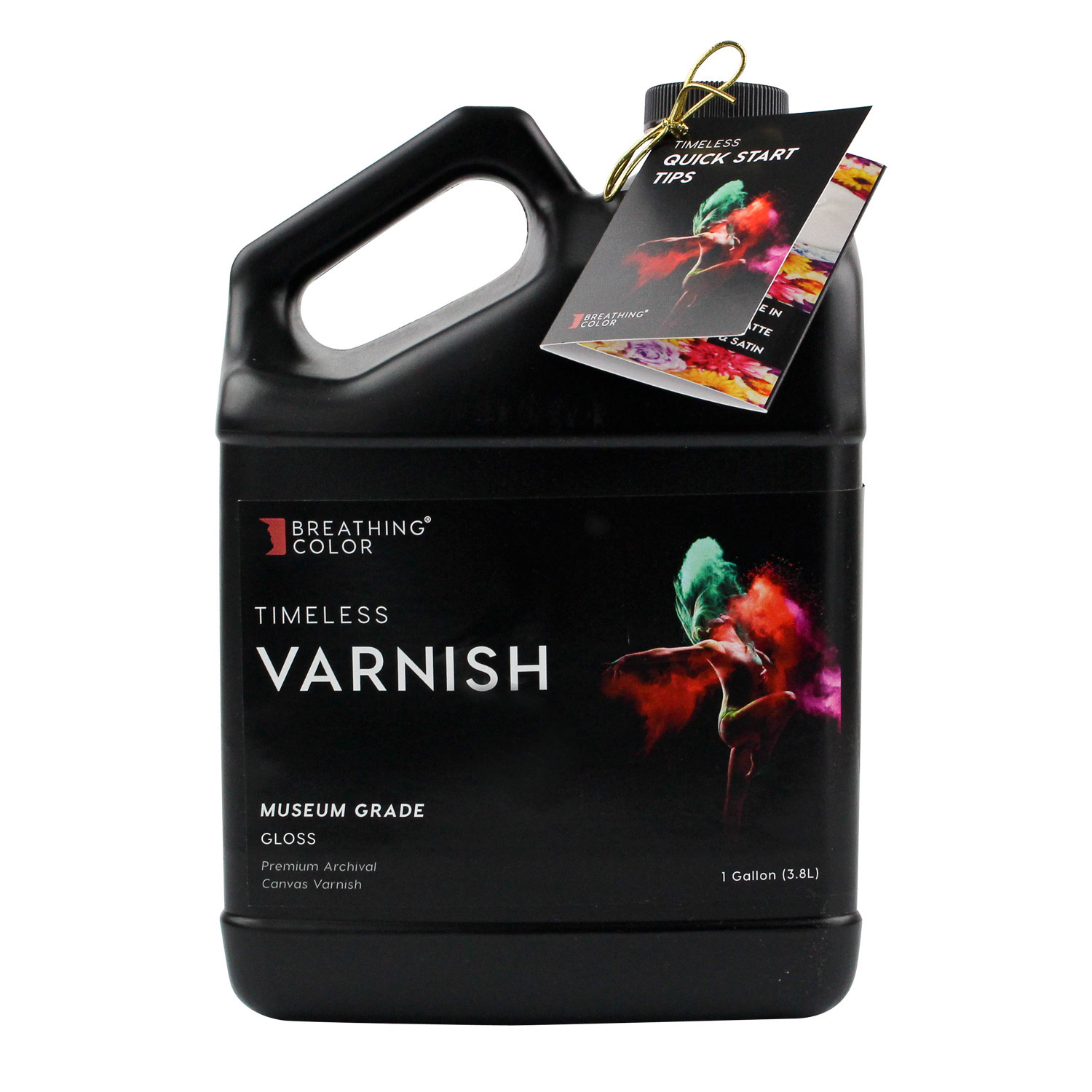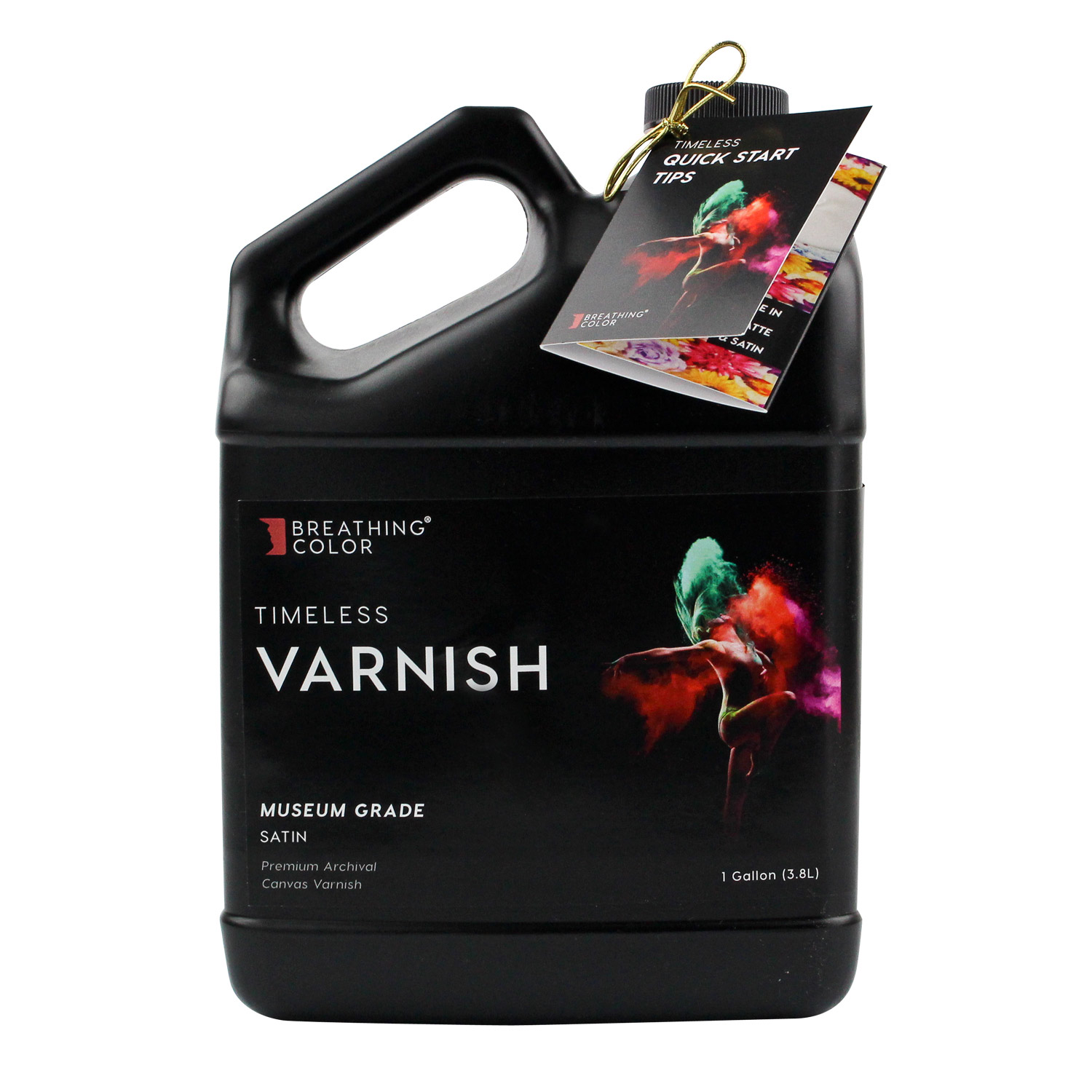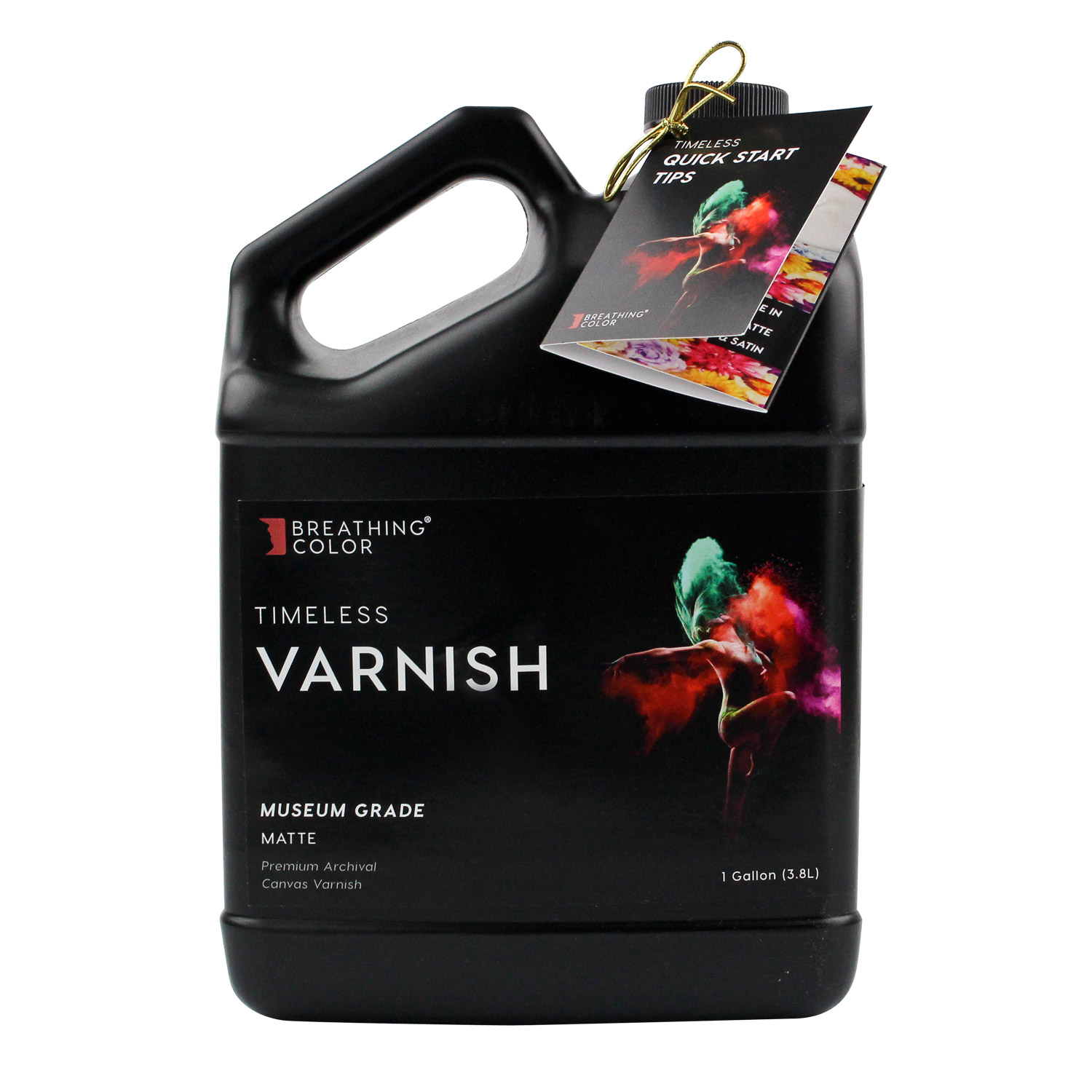 TIMELESS VARNISH MATTE/SATIN/GLOSS
Product information "TIMELESS VARNISH MATTE/SATIN/GLOSS"
The results of our strenuous research and development cycle are nothing short of spectacular. Formulated to pair with all Breathing Color media, Timeless is the ultimate liquid varnish for archival certified prints. Even coat for strong and present color and inky blacks. Rapid dry technology and no dilution required makes Timeless a perfect partner to HVLP systems. Add water resistance, scuff protection, and UV defense to your prints with polish and panache. Timeless is the final touch.
Key Features
Dries to the touch in 60 minutes

Pre-diluted for quick and easy spraying or rolling

Certified for use with archival media for 100+ years display life

Perfect at home, in the gallery, or high traffic areas, Timeless adds much needed water resistance

Protect prints from scuffs and abrasions

UV protected to prevent yellowing and fading

Manufactured in Austin- the Art Capital of Texas