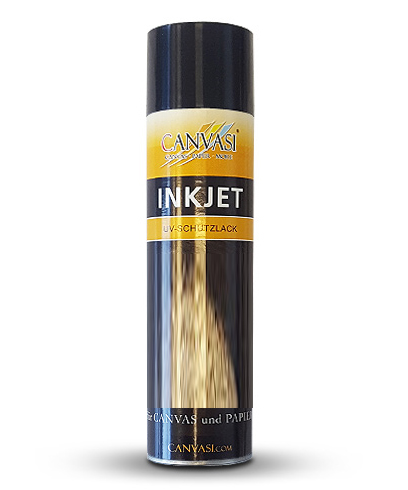 UV Protective Varnish Spray - 600ml
€10.90
Content:
600
(€1.82 / 100 ml)
Product information "UV Protective Varnish Spray - 600ml"
UV Protective Varnish Spray - 600ml
The simplest way to protect your prints from environmental influences.
This jumbo-pack of 600ml enables optimal application without any problem.
The special spray head remains largely clean due to the fact that, following each spraying action, a small burst of air automatically cleans the outlet.
The Inkjet UV Protective Varnish Spray is a fast-drying spray designed to fix inkjet inks and to protect against environmental influences such as scratches and UV rays.
It is ideal for canvas, paper and foil. It is however recommended to test on the material before use.
With the three available finishes - matt, satin and gloss - you can make optimal use of the protective varinish to your own taste.