Metal plates - direct printing on metal
Sharp contrasts and clear colors - with these properties, metal printing images on aluminum plates impress. Whether it's a vacation picture, architectural photography or a wedding portrait, printable metal plates and aluminum plates are appreciated by amateur and professional photographers alike. In the photo and print studio, the images take shape on the plate and then decorate the walls. In our assortment you can get not only printable metal plates, but also paintable metal plates and the matching accessories.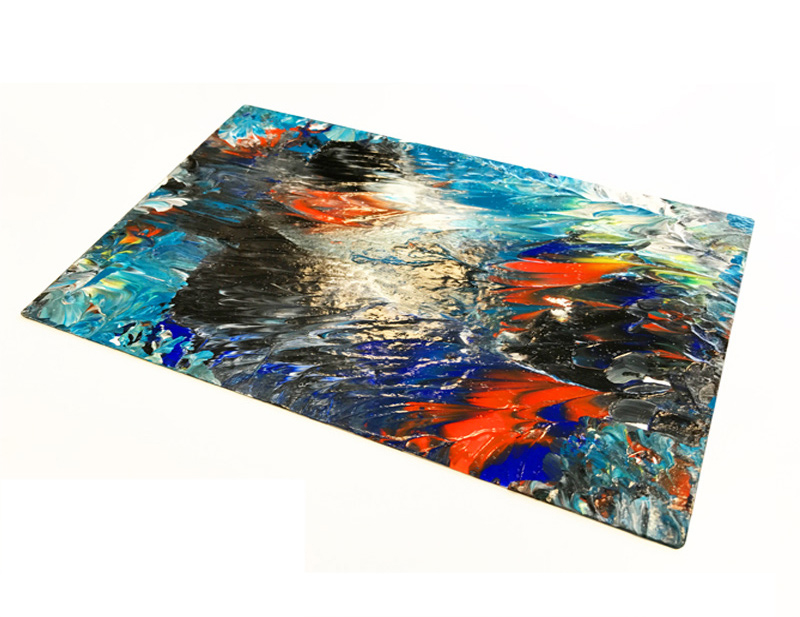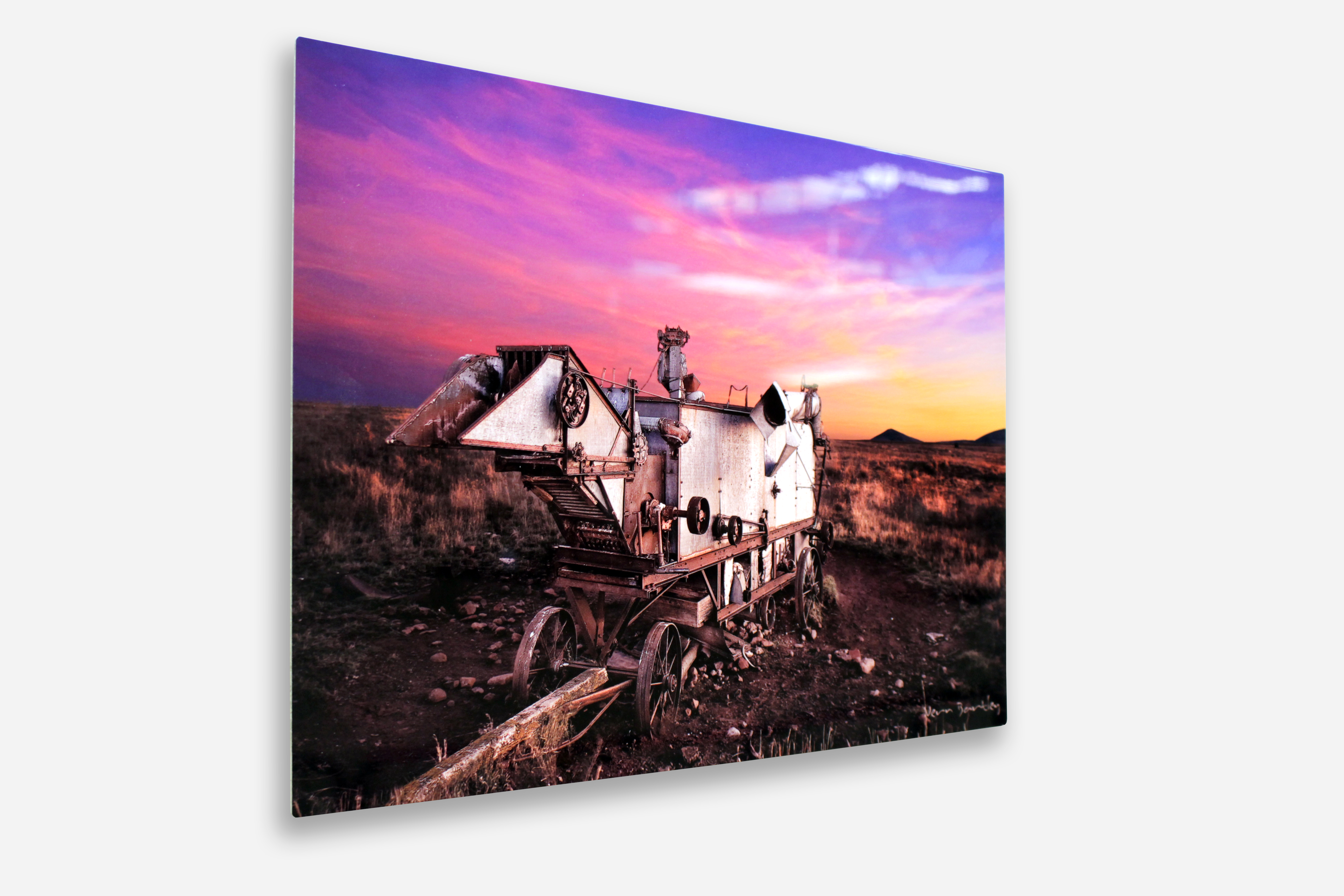 Metal printing images: Photographs on a modern image carrier
Direct printing on metal is similar to the traditional inkjet printing process for photographs, but gives the image a modern look. Inkjet direct printing with an 8 or 12 color Epson inkjet printer is superior in image sharpness and color space to UV printing on aluminum dibond plates or color transfer with dye sublimation.
The images with pigment inks achieve fantastic sharpness, color depth and beautiful 3D effect of the photographs. Thanks to its versatile properties, metal is becoming more and more popular as an image carrier, not only for photographers and galleries, but also for private use. The light but sturdy metal images decorate living rooms, hallways or study rooms.
What advantages do metal print pictures offer?
It is not without reason that photo and print studios are increasingly offering printing on metal. The robust image carrier brings with it many advantages:
long durability
light and versatile material
brilliant color effects
outstanding print quality
high resolution and color depth with up to 12 colors in the direct printing process
Depending on how the metal is treated, different effects result. In particular, the matte finish gives the metal print images their own charisma.
For which motifs is direct printing on metal suitable?
Whether vacation pictures, a family photo or a shot from the garden - very different photographs unfold their effect in direct printing on metal. The metal plates are suitable as an image carrier for any motif, from nature photography, landscape pictures, to portraits or animal pictures.
The artist is also free to choose the colors: photographs in rich colors as well as black-and-white images and sepia tones captivate the viewer as metal print images.
Hanging metal plate pictures: the right accessories
You can hang images created by direct printing on metal just as easily as any other image. For a frameless presentation, attach our hangers to the back, which are easy to attach thanks to the practical adhesive backing. Depending on the size and weight of the picture, different variants are available.
To prevent the metal print images from hanging on the wall at an angle, we recommend attaching spacers at the bottom to compensate. Stick them on the lower edge of the back of the image carrier, so that the image maintains the same distance from the wall at the bottom and top.
Canvasi: wholesale for print and artist supplies
Whether metal plates, printable canvas or photo and fine art paper - in our assortment photo artists and print studios will find versatile image carriers at fair prices. In addition to other quality products, we also offer the products of the Breathing Color brand, for which we are the general distributor in Europe.
Our offer is also aimed at artists who work classically with brushes and canvas. Thanks to stretcher bars and covered stretcher frames in thousands of sizes, we can always offer you the right painting surface.
If you have any questions about our products, we will be happy to provide you with a personal consultation!