Stretcher bars XXL: for canvases in desired dimensions
It is not only professional artists who swear by canvases they build themselves. Thanks to our stretcher bars in XXL size, anyone can make a stretcher frame in the desired dimensions without any effort. With the covered stretcher frames in our range, we already cover popular formats, but some artistic visions cannot be realised in standard dimensions. This is when the versatile stretcher bars come into play. Stretcher bars in XXL size are not only suitable for particularly large pictures that need a robust frame. The wide frames can also be used for a special effect. Of course, we also provide you with the matching canvas, whether for painting or for a photo print.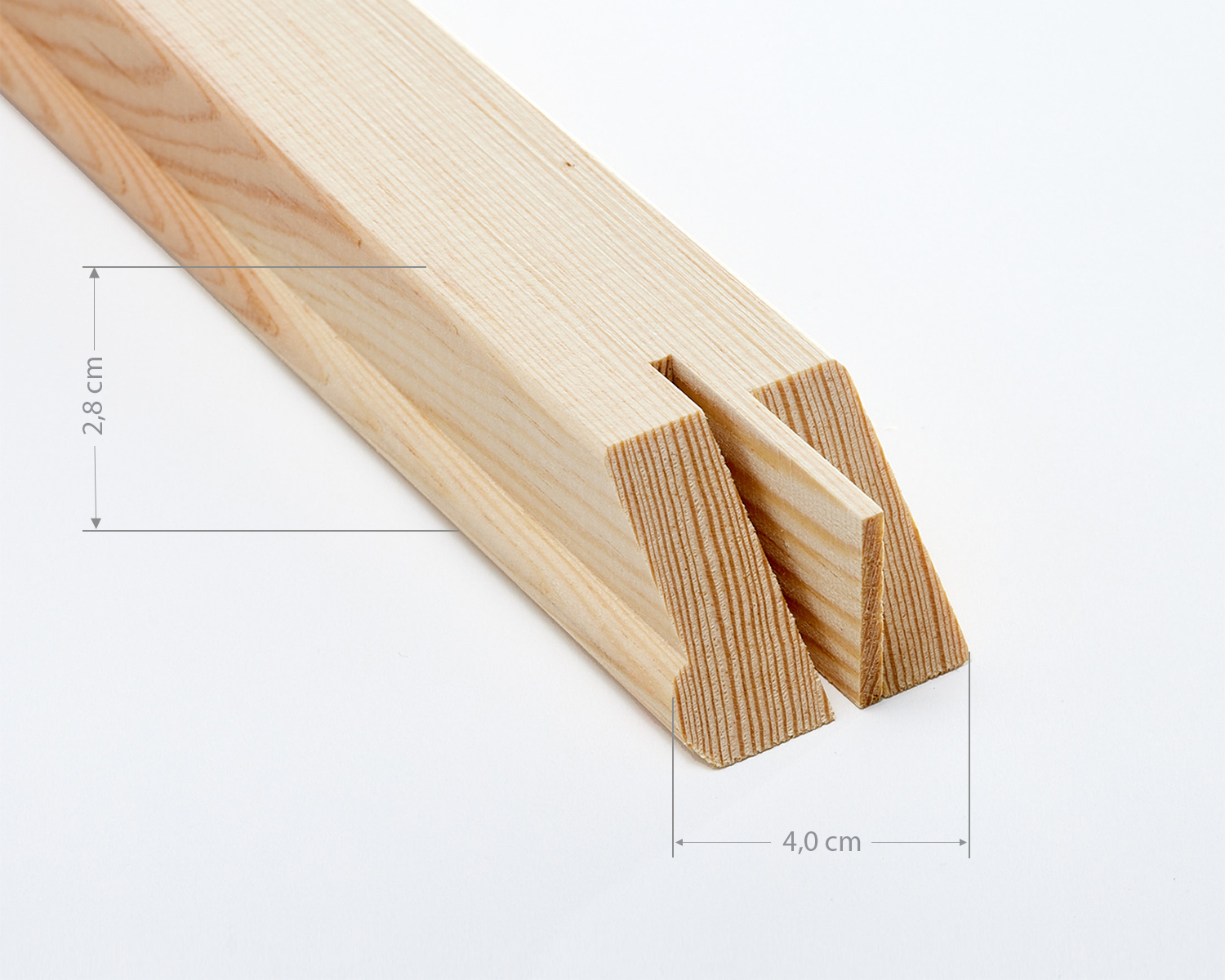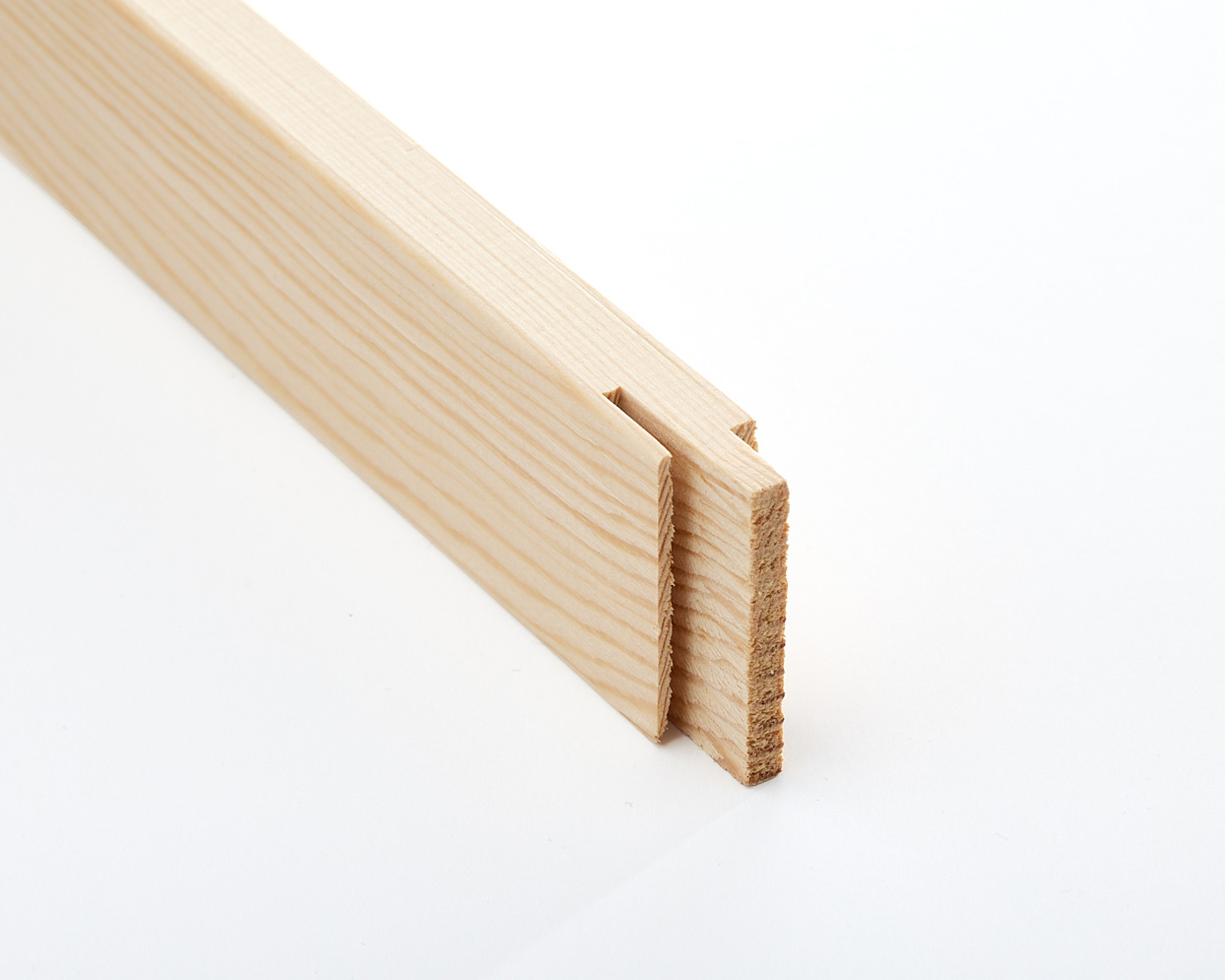 How to build your own covered stretcher frame with XXL strips
Select the XXL-size stretcher bars in the desired length, choose printable canvas or canvas for painting and simply build your stretcher frame yourself! The production of the covered stretcher frame is very simple:
Join the stretcher bars in XXL size to form a rectangular frame. Thanks to our innovative plug-in system, this is no problem!
From a certain frame size, you should clamp intermediate strips so that the stretcher frame remains stable and retains its shape.
Cover the frame tightly with canvas and staple it to the back of the frame.
Start with the long sides and work your way from the centre to the corners. Then follow with the cross sides. Finally, fix the corners of the canvas.
Place the wooden wedges enclosed with each stretcher bar in the corners of the frame to keep the canvas taut.
Building your own painting base is very easy with the strips, so that even amateurs can make their own covered stretcher frame in no time at all!
For stable frames: Intermediate strips for XXL stretcher bars
From a certain length of XXL stretcher bars, we recommend inserting an intermediate bar so that the stretcher frame remains stable. Therefore, all mouldings from a length of 80 centimetres are provided with a slot into which an intermediate moulding can be easily clamped. In the case ofa square stretcher frame, this means that from 80 by 80 centimetres, two intermediate strips are crossed over. If you choose an oblong format, such as 20 by 80 centimetres, only one spacer bar is required. If the stretcher bar in XXL size exceeds a length of 160 centimetres, two slots for intermediate bars are incorporated.
Attention: The lengths of the intermediate mouldings are based on the length of the stretcher bar. A 100-centimetre spacer bar is therefore exactly adapted to a stretcher bar with a length of 100 centimetres, but measured in real terms it is slightly shorter than one metre.
Canvasi: everything for artists' needs
In our assortment you can discover much more than just stretcher bars in XXL size. We supply artists and creative people with professional materials and accessories at reasonable prices. Why not get yourself a painter's easel to paint the canvas in comfort. Do you want to present your pictures in a very special way? Then discover our shadow gap frames! If you have any questions about our products, we will be happy to answer them via our enquiry form or our hotline.